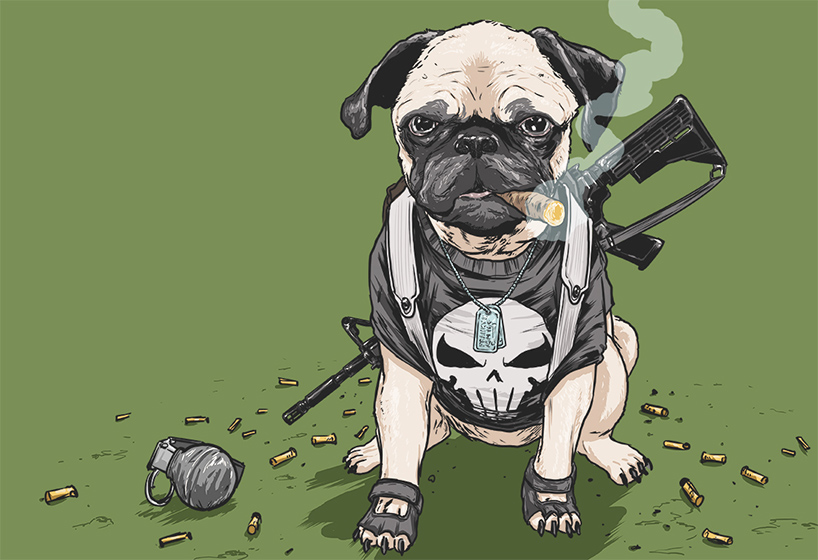 25 October 2016
All images courtesy of Josh Lynch,
Favorite, fictional comic heroes and villains are morphed into canine counterparts for american artist Josh Lynch's illustrated series of 'dogs of the Marvel Universe'.
Various breeds are matched up with classic marvel characters, revealing their personalities through clothes, poses and props. examples include the incredible hulk, morphed into an english bulldog with bulging muscles and forest green fur; iron man as a cool chihuahua, wearing small shades and resting closely beside a half-full martini; the highly elastic mr. Fantastic, who takes the shape of a long-bodied dachshund; and the studly thor, illustrated as a golden retriever holding a hammer in his bite.
Via: DesignBoom