21 March 2017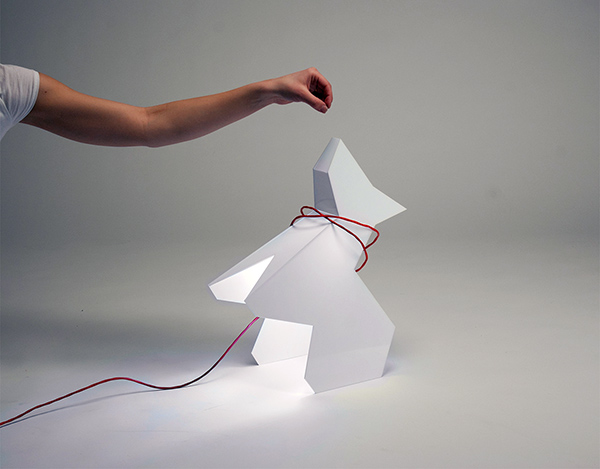 This creative floor lamp takes the shape of a playful pooch for tail-wagging fun and instant illumination!
Composed of a red cloth covered cord that looks like a leash and LEDs inside laser-cut plexiglass,
the design is lightweight and durable enough to "walk" around your home.
You can even set it down to "stay" or tilt it upright to "stand" … I wish my pups were so behaved!
Designer: Eglè Stonkutè
By Yanko Design